Glory Star Releases Multimodal AI Content Creation Platform CHEERS Telepathy
BEIJING, July 18, 2023 /PRNewswire/ -- Glory Star New Media Group Holdings Limited, ("Glory Star" or the "Company") (Nasdaq: GSMG), a leading digital media platform and content-driven e-commerce company in China, today announced the launch of CHEERS Telepathy, a groundbreaking artificial intelligence (AI) content creation platform that incorporates multimodal functions. Powered by CHEERS AI's intelligent cloud-based service "Polaris", CHEERS Telepathy offers a glimpse into the future of art, by providing a stable and reliable AI content creation experience that allows for unprecedented possibilities of art and creativity.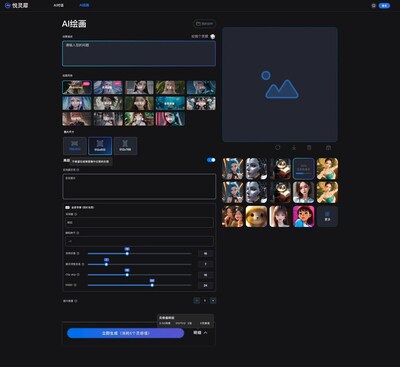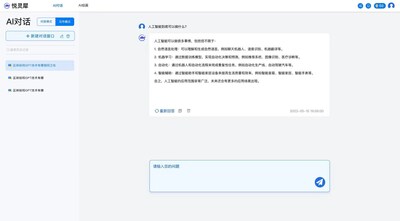 Glory Star has taken the market by storm with its innovative approach to build mobile internet ecology and infrastructure services. The Company has been at the forefront of AI generated content development to help users enhance creative assets, speed up business operations, and deepen marketing insights. CHEERS Telepathy is able to generate multiple versions of content based on users' preferences, needs and previous designs. It can help analyze audience's profile and create unique and alternate versions of synthetic media content based on built-in algorithm and deep learning technologies that are enhanced via mass-data collection and analysis.
CHEERS Telepathy's many functions makes it a perfect content creation tool without a steep learning curve for users starting with no background in design. For graphics creation, It is easily navigable for beginners to identify design and usability metrics that can personalize content creation and improve user engagement. In addition, CHEERS Telepathy is able to automate tasks ranging from content writing to data extraction and translation, and can quickly create a piece of compelling and informative original article that not only provides insights but resonates with a user's target audience.
CHEERS Telepathy also takes AI-powered communication to a whole new level. Utilizing a GPU cluster with massive language processing and extensive data analysis, it incorporates Polaris model training to enable a natural and seamless human-machine dialogue experience, creating tons of hyper-relevant topics in this "always-on" digital world to reach audiences all over the globe.
Mr. Bing Zhang, Chairman and Chief Executive Officer of Glory Star, commented: "The advent of Web3, the metaverse and other immersive technologies makes the once daunting experience of building 3D content increasingly within reach for everyone. CHEERS Telepathy is there to break boundaries with its versatile usage from content creation and enhancement to automatic synthetic media generation and analysis."
"AI tools have matured over the years and we are developing CHEERS Telepathy to be more than just a builder of amazing, mind-blowing and unique content – it is a revolutionary production tool and solutions provider that can be an assistant, project manager and editor all-in-one. As once-predominantly physical processes are shifting to the digital world, CHEERS Telepathy opens up endless possibilities of what technology can offer and makes everyone a creator. It is easily accessible to everyone which makes CHEERS Telepathy a truly scalable platform. We are confident that it will help drive Glory Star's sustained development and high-growth performance."
CHEERS Telepathy can be accessed via https://www.ylxai.com.